A guide to Regency Monday and a little History a'la Cart on the side
Found this at Regency Assembly Press  and just had to share.  I have a hard time keeping it all straight and this does a great job summing it all up.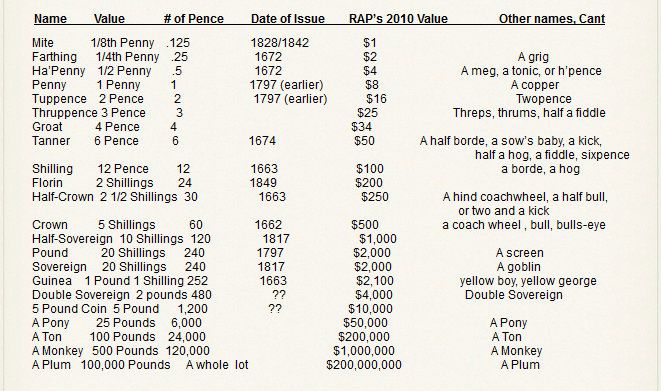 See more at: http://www.regencyassemblypress.com/Regency_Money.html
And now, a  new installment of History a'la Carte for your Thursday enjoyment. I am always amazed to find out how much I didn't know that I didn't know.