Paperback (COMING SOON)

What is a young woman to do? One handsome young man has all the goodness, while the other the appearance of it.  How is she to separate the gentleman from the cad?
When Darcy joins his friend, Bingley on a trip to Meryton, the last thing on his mind is finding a wife. Meeting Elizabeth Bennet changes all that, but a rival for his affections appears from a most unlikely quarter. He must overcome his naturally reticent disposition if he is to have a chance of winning her favor.
Elizabeth's thoughts turn to love and marriage after her sister, Mary's, engagement. In a few short weeks she goes from knowing no eligible young men, to being courted by two. Both are handsome gentleman, but one conceals secrets and the other conceals his regard. Will she determine which is which before she commits to the wrong one?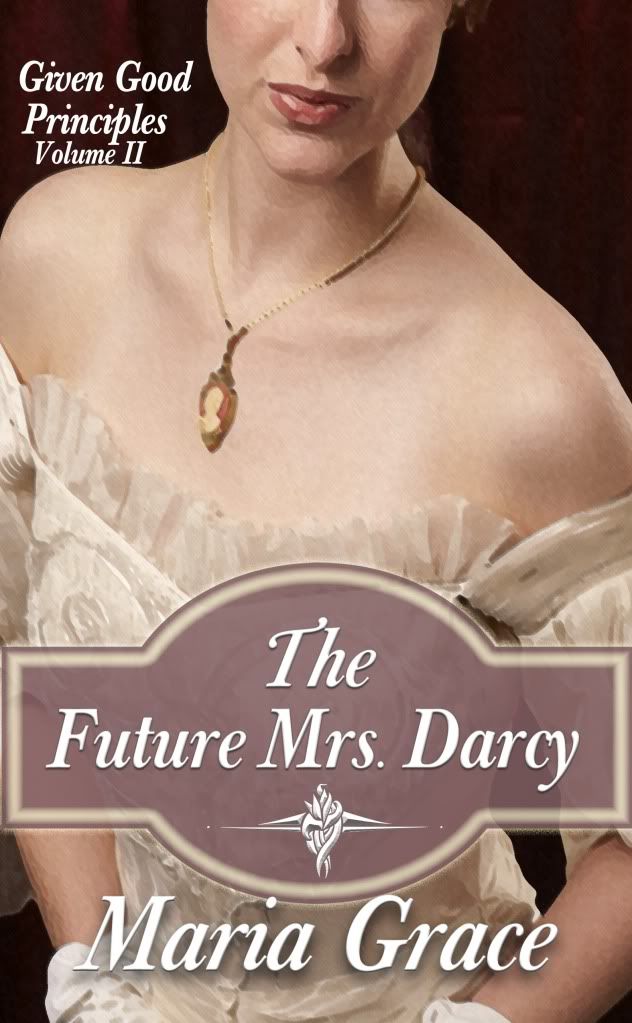 The regiment has come to camp in Meryton. Many young ladies are pleased, but not all share their enthusiasm. Among them, Mr. Carver, who decides to remove his family from Meryton's savage society. He puts the blame, not on the militia officers, but on the shoulders of the Bennet family. The flirtations and boisterous ways of the youngest sisters are too much to be borne. Not even Jane's renowned beauty and charm can make up for them.
Elizabeth denies the allegations at first, but rapidly uncovers the shocking truth. The Carvers are not the only family to cut the Bennets from their acquaintance.  Their reputations have been materially damaged and the family borders on social ruin.
The news is too much for Mrs. Bennet who collapses from the shock. So, Elizabeth and her sisters must manage the estate until she recovers, a task for which none of them is prepared. Their duty becomes more challenging when Mr. Bennet is called away on business and allows Lydia to stay with the colonel's wife, surrounded by officers.
Warned by Mr. Pierce, the local curate, that several of the officers have unsavory designs on the local girls, Elizabeth must find a way to honor her father, rein in her sister and salvage the family's reputation, all in the most ladylike way possible.

Six months after his father's passing, Fitzwilliam Darcy still finds solace in his morning reflections at his parents' graves. Only in the quiet solitude of the churchyard does he indulge his grief. None but his unlikely mentor recognize the heartache and insecurity plaguing him as he undertakes the enormous task of assuming the role of Master of Pemberley.
Not all are pleased with his choice of advisor.
"You give him too much influence over you," his aunt, Lady Catherine complains.
"Who is he," his uncle, Lord Matlock argues, "to question the God-appointed social order?"
The compassionate wisdom Darcy finds in his counselor keeps him returning for guidance, even though it causes him to doubt everything he has been taught.
In the midst of his struggles to reinvent himself, his school chum, Charles Bingley, arrives. Darcy hopes the visit will offer some respite from the uproar in his life. Instead of relief, Darcy learns his father's darkest secret is staring him in the face. Pushed to his limits, Darcy must overcome the issues that ruined his father and, with his friends and mentor at his side, restore his tarnished birthright.