While I'm off at the Decatur Book Festival, the boys still need to eat.  So I left them this for dinner.
I have to confess, until a few years ago, I didn't really like chili.  It was only until a friend of mine gave me her recipe that we all decided we liked it.  Now we have it about once a month.
Even though the recipe says to simmer on the stove, I stick it in the oven at 225F until it cooks down good and thick. Super easy!  It also will sit in the fridge for at least a week if you want, or you can freeze it.
Hope you enjoy it too!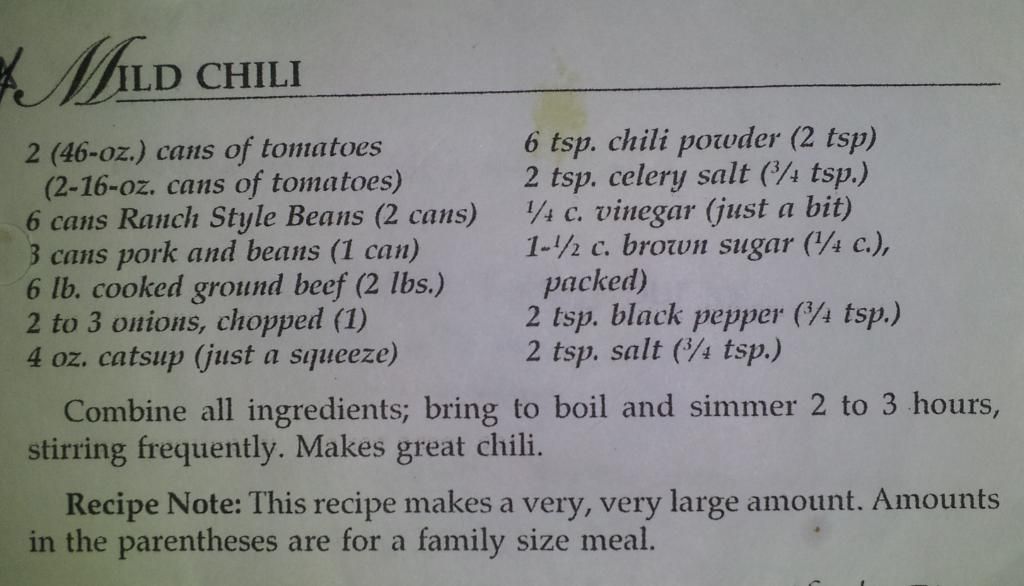 Related articles